Rowe Pottery
Family owned and operated by Bev Semmann, Rowe Pottery loves being a part of creating things that are of value to customers that can be used in their everyday lives. "As a collector of Rowe Pottery from a young age, I always am looking for the next great piece to keep things fresh and modern, while respecting tradition," she says. "I am honored to be a part of growing this well-established company and I'm enthusiastic about our future."
The team at Rowe Pottery has been designing, creating, and selling handcrafted pottery of timeless design and uncompromising quality in Cambridge, Wisconsin since 1975. What began as a small scale pottery store has evolved into a pure artisan studio and manufacturing facility that specializes in handcrafting functional pottery for your home.
We are so proud of our partnership with Rowe Pottery as they celebrate the handmade process which includes both the materials used, and the artisans behind the products they create.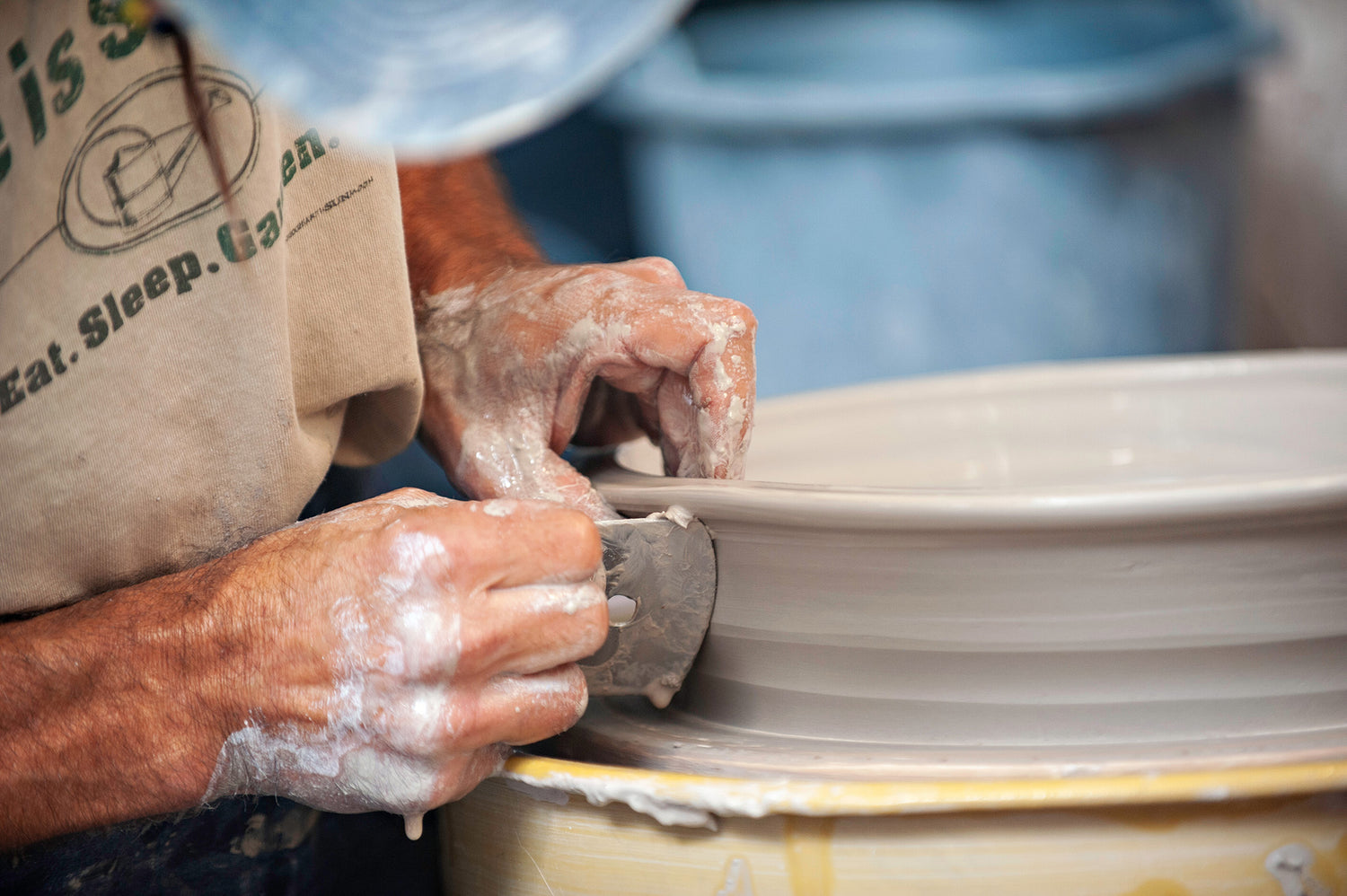 1. Lump of Clay to Functional Art
The first step is to create the piece! Every single piece is handcrafted, either on potter's wheel or through our slip casted or pressing process.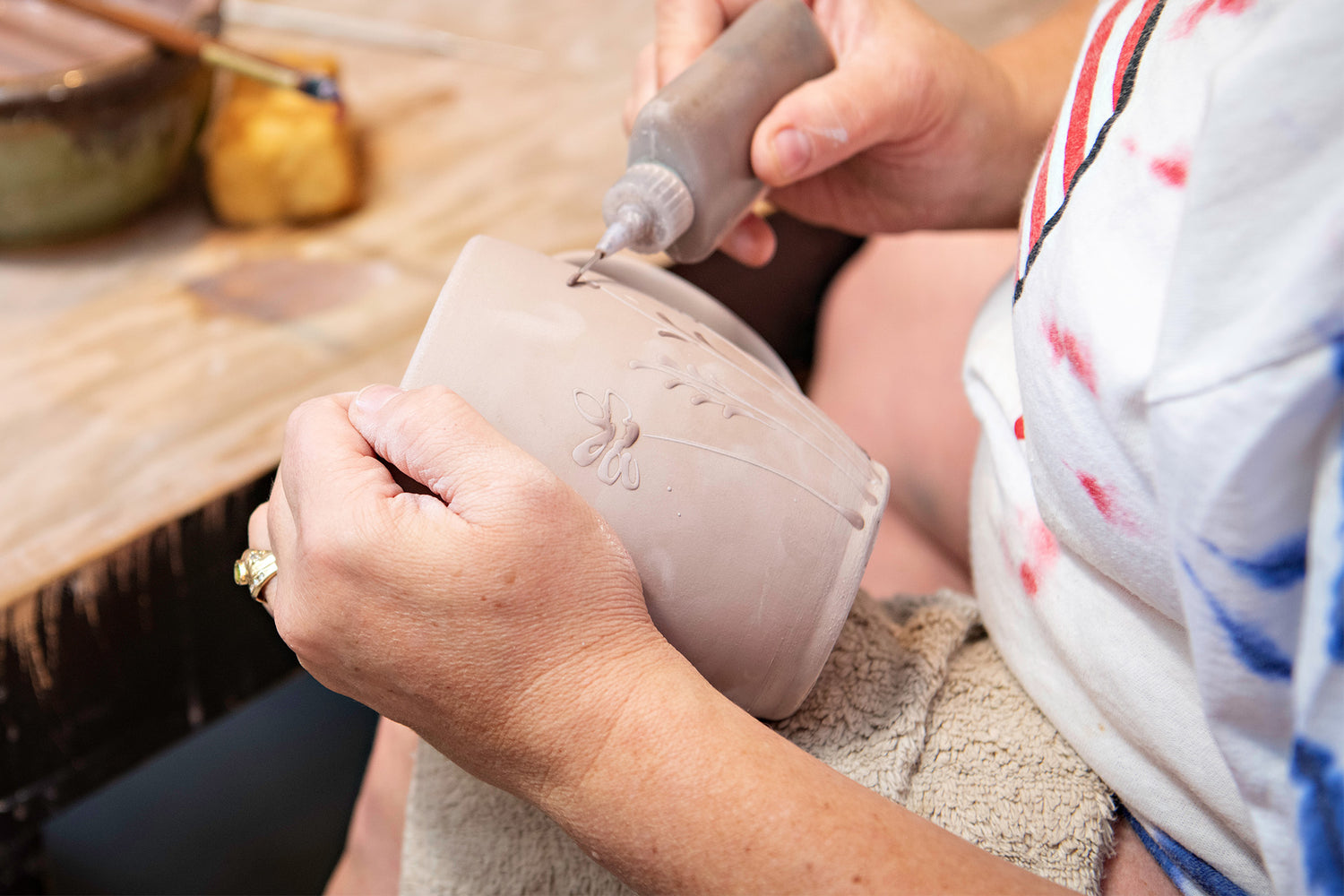 2. Gorgeously Hand-Decorated Details
After the pieces are trimmed and dried, the decorator hand-paints our beautiful patterns and finishing touches. The painted glaze is initially light pink but becomes our famous cobalt blue after firing.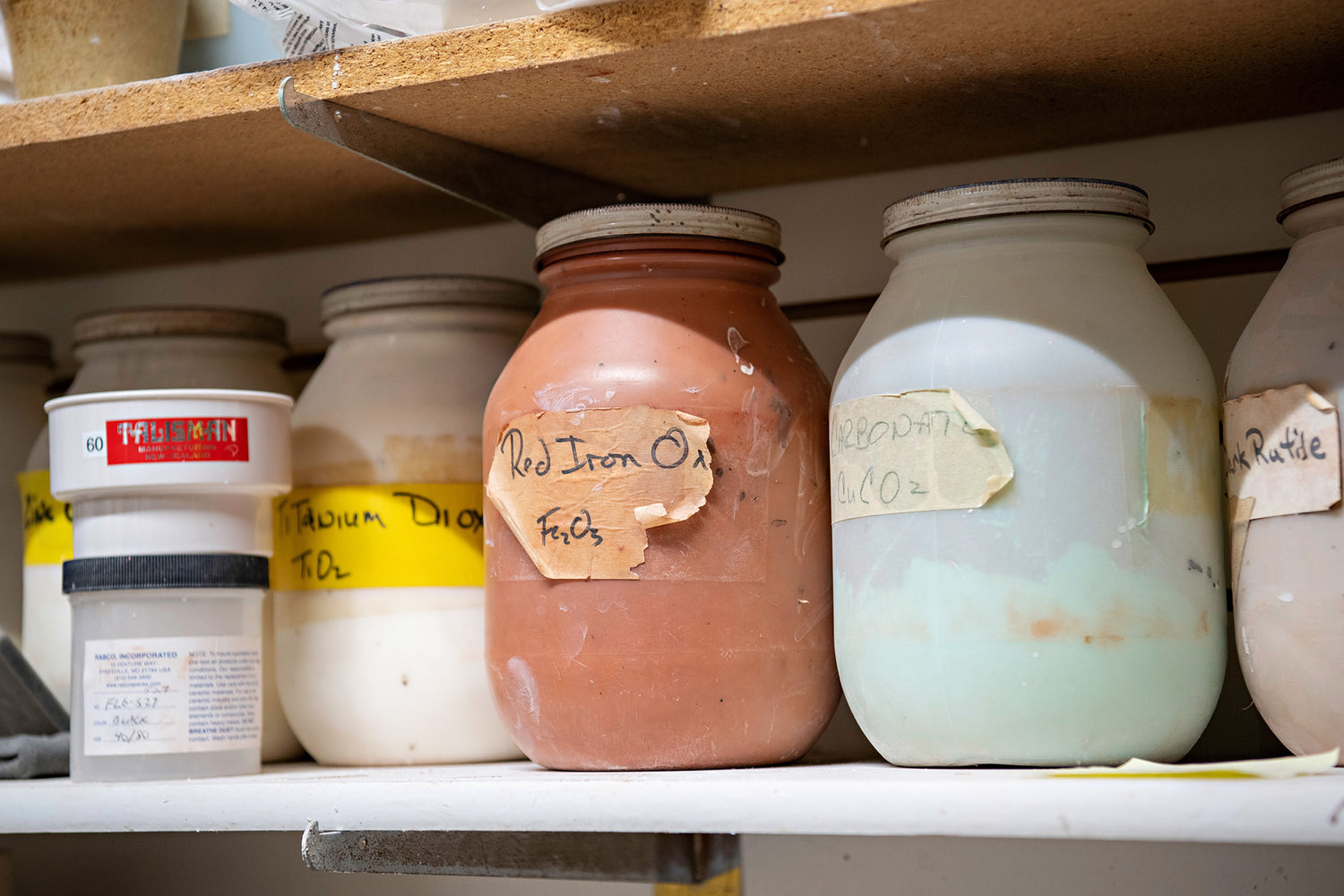 3. Glaze Coat for Glossy Finish
Once the pieces have been dried and decorated, it is time for the pieces to be glazed. We dip and spray all of our pottery which gives each of them their beautiful finish.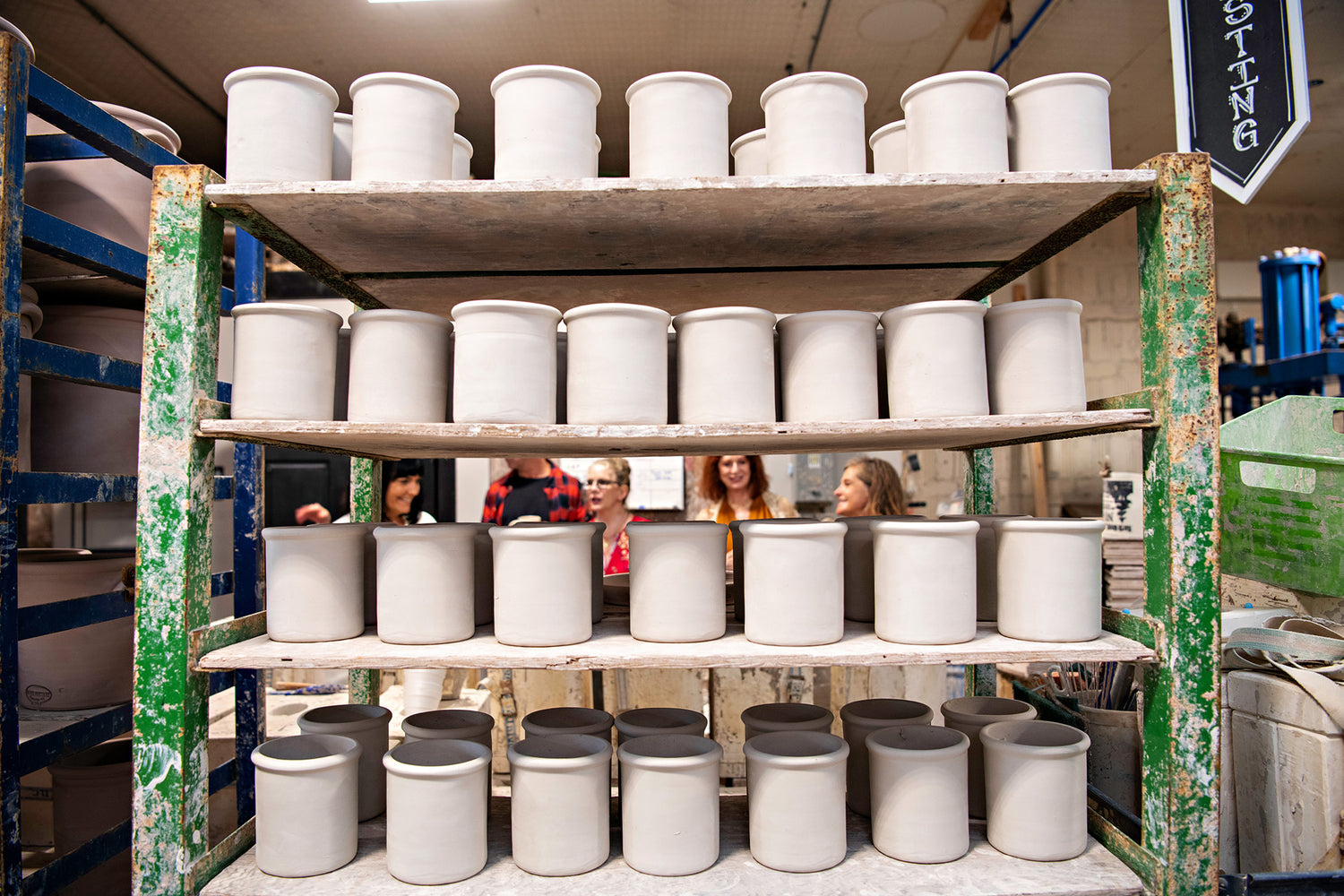 4. Time for the Kiln
All of our kilns get up to a whopping 2,100 degrees Fahrenheit! During the firing process, all moisture leaves the pieces and the glaze melts down to become similar to glass. The entire process takes around 24 hours.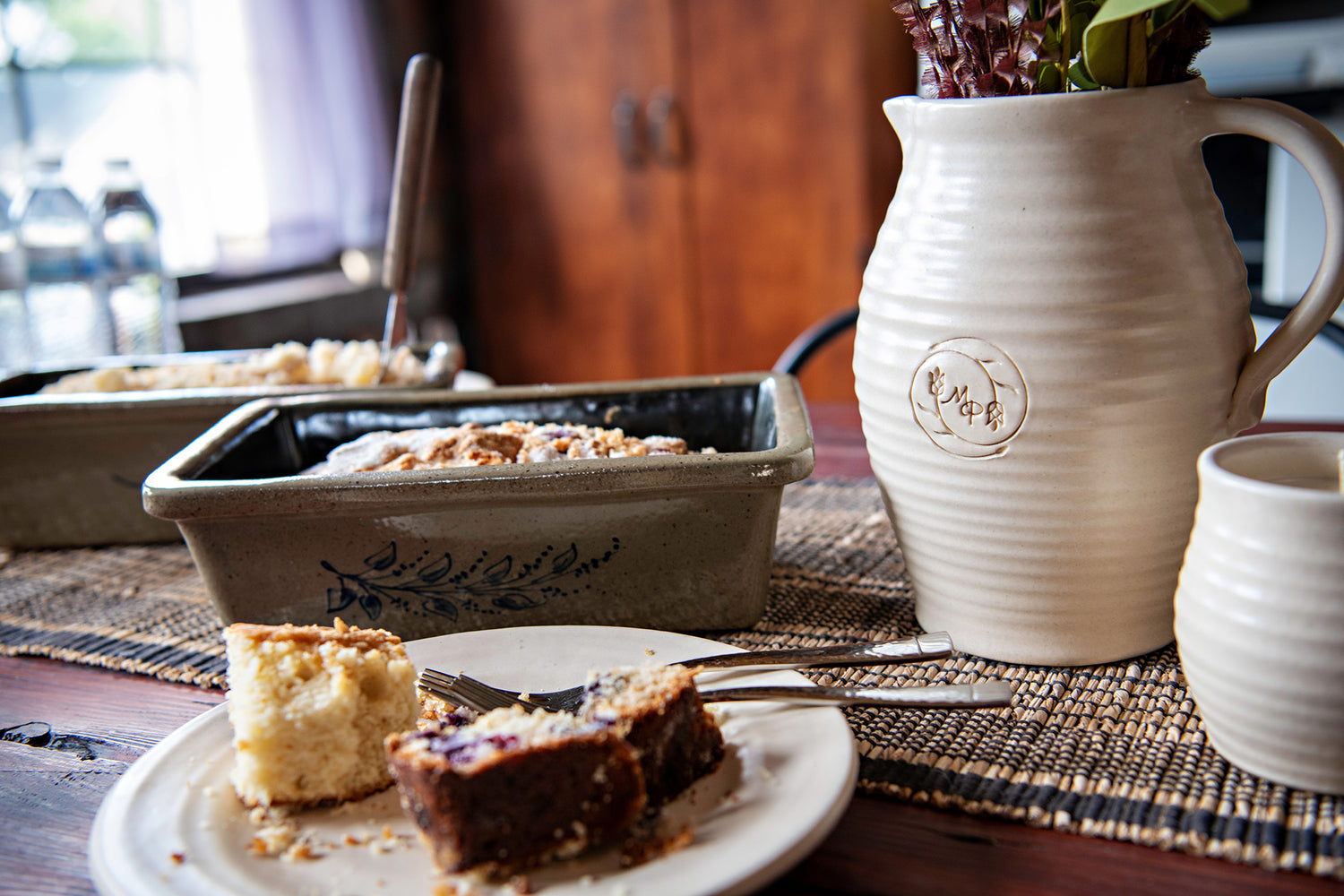 5. Enjoy Your Rowe Pottery Every Day!
Every piece is completely food, oven, microwave, and dishwasher safe. Our pottery is meant for use in your every day life.
We hope you enjoy them as much as we do!